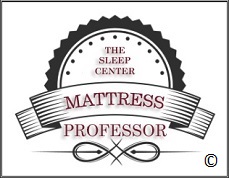 Mattress Professor. America's Mattress Educational System. Let's get started!
Store Directory
How Can We Help

We are here to help, so please let us know what we can do to make your dreams come true!
Customer service is a high priority with us and we want you to be happy with your purchases. We believe you deserve great care by our experienced staff when shopping for mattresses and bedding accessories, and we will deliver on that promise. Let us pamper you today!
We Make Shopping Fun

We know that shopping for a new mattress or bedding accessory can be overwhelming & tiring!
We want to help you have fun while learning about the new technologies, and cut through the tech talk to the real facts about comfort versus support; different material types, and the reasons they are used in the bedding world!
Our Products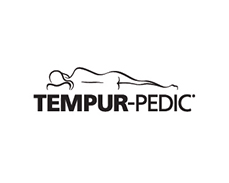 Tempur-Pedic mattresses reduce pressure points—those spots where your body presses against the mattress (like your shoulders, hips, and heels). Pressure points trigger discomfort, so your body shifts position—otherwise known as "tossing and turning". Without the tossing and turning, you sleep undisturbed for a calmer, more restful night. Tempur-Pedic mattresses adapt to the curves of your body, supporting you evenly.
Only Sealy has Posturepedic Technology to provide more support where you need it most. Sealy combines smart innovation, precise engineering and industry-leading testing to ensure quality and durability. It's backed by Posturepedic Technology's zoned support to give you deep, targeted support for exceptional all-over comfort. No matter who you are or how you sleep there's a Sealy mattress designed to balance the support you need with the feel you prefer. Visit The Sleep Center for help.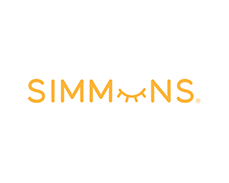 Simmons became the first mattress company to introduce the king and queen size mattresses, and they created Advanced Pocketed Coil springs—triple-wrapped, high-carbon steel springs offering increased strength, motion separation, conformability and durability—were developed and launched, thus continuing a legacy of innovation from the originators of Pocketed Coil spring technology.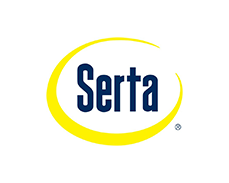 For more than 80 years, Serta has been making consistent investments into the highest quality and most innovative features to ensure that every mattress set manufactured delivers superior comfort & support. Throughout its history, Serta has been an industry leader, offering many product "firsts" – including the world's first-ever "tuftless" mattress. Today, Serta is proud to offer a variety of exclusive features including our breakthrough Cool Action™ Gel Memory Foam available in our iComfort® and iSeries® mattresses.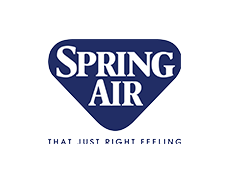 For more than 86 years, Spring Air has set the standard for quality mattresses and sleep systems. A great night's sleep starts with a mattress that can both support the body and relieve pressure where it is needed most. Spring Air Back Supporter mattresses do just that, with patented designs and innovations that are unmatched by any other bedding company. From Back Supporter 500 and 700 Series mattress to Premium Sleep Sense, Spring Air has got your back!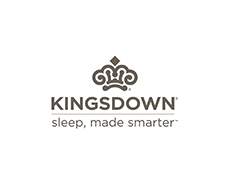 Since 1904, they've produced every Kingsdown mattress with extensive research, a commitment to science, hand craftsmanship and rigorous testing. As an internationally renowned employee owned company, they take pride in the quality of every mattress that goes out the door. Every product that bears the Kingsdown name must meet and exceed consumers' expectations!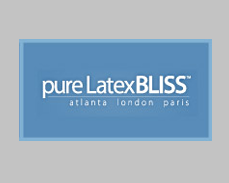 In 2009, Pure LatexBLISS was founded by Kurt Ling. While their headquarters are based in Atlanta, they do business around the world. Pure LatexBLISS is a world class Lean Enterprise and they aim to be the most efficient and effective mattress craftsmen in the world by gathering friends to do something passionate. The core of the "BLISS way" is their people!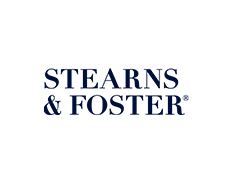 Our founders, Stearns & Foster, always dreamed of something bigger and better. Few products today can claim over 165 years of history. Since 1846, Stearns & Foster has been offering discerning people the finest craftsmanship made from the very best materials available. In an increasingly disposable world, Stearns & Foster connects you to something iconic and timeless, and is made the way things should be.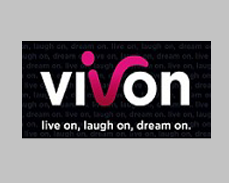 Vivon Life is a manufacturer of lifestyle mattress systems combining cutting-edge technology and superior materials to support the active lifestyles of today's sophisticated consumer. Our new positional mattress line is the culmination of nearly 4 years of advanced research and development in mattress materials and technologies. This extensive development process is combined with in-depth consumer research resulting in the multiple, patented and patent-pending technologies!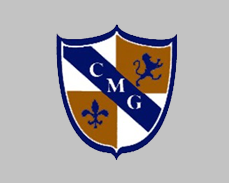 Carolina Mattress Guild is a proud member of the Sustainable Furnishings Council. Every mattress is manufactured to the highest levels of Thomasville quality right here in the United states, after carefully researching the world's finest ingredients. Discover for yourself what happens when our cutting edge sleep science, eco-friendly ingredients, and artisan craftsmanship meet up to form the deepest, most restorative sleep you've ever encountered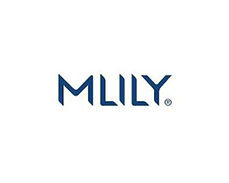 Today MLILY USA doesn't just deliver one of the highest quality bedding lines in the world, but it does so faster, cheaper and more efficiently that any of its rivals. MLILY in it's native Mandarin is translated Meng Baihe, or Lily in a dream. The lily is an international symbol of prosperity, unity, and success, while Meng is the word for dream. It is a fitting name for a company birthed in the dreams of two men. Each dedicated to creating a brand that allows its distributors and customers to live more balanced and prosperous lives.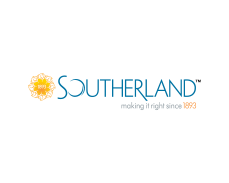 Our story begins in 1893 when folks slept on very comfortable beds thanks to Southerland. Our families have made and slept on our beds for over 119 years. It's our dedication to making it right that lets us sleep with a smile, and wake up with a sense of purpose. While the business of high quality sleep changed a lot over all these years - the technology is shinier, the marketing is digital, the mattresses are better - Everything we at Southerland do still starts the same way, by putting you first.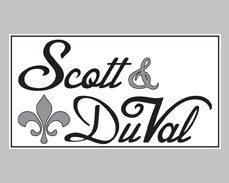 Comfort and luxury go hand-in-hand; a principle that is evident with the look and feel of each and every Scott & DuVal product. The Scott family story traces back through the American Revolutionary War. During this battle-stricken period, the Scott's were embroiled in the defense of their freedom, their family, and the promise of a better life. Our luxury mattresses are produced with a passion for perfection as International Purveyors of luxurious sleep!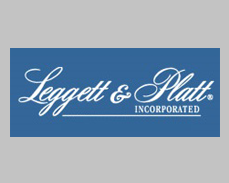 Leggett & Platt produced the L&P bedspring, patented in 1885. J.P. Leggett and C.B. Platt were both residents of Carthage, a county seat in southwest Missouri, when they formed their business partnership in 1883. J.P. Leggett was an inventor and had several patents to his credit. When he developed the idea for a spiral steel coil bedspring, he went to his future brother-in-law, C.B. Platt, for his manufacturing capability and expertise.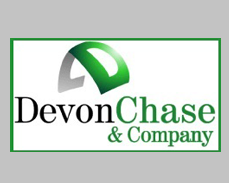 At Devon Chase & Company, your comfort and peace of mind means the world to us. We're confident that once you have explored our website, you will have the knowledge necessary to make an informed futon mattress purchase. Throughout the futon industry, Devon Chase & Company is known for quality, service, selection and real value.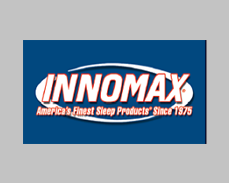 InnoMax stands out from the competition with a tremendously successful array of products to create a true "One Stop Shop" for the largest collection of "America's Finest Sleep Products" available from one source anywhere. Products such as Air, Coil, Fluid, Latex, Electric Adjustable and Memory-Cell® sleep systems, Solid Wood Bedroom Furniture, Complete Bedding and Linen Dept., Temperature Control Systems, Bedding Accessories & much, much more! You'll find more than you're looking for!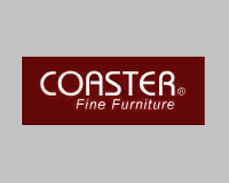 Coaster Company of America has been an importer and distributor of fine furniture in the United States and Mexico since 1972. We offer a diverse selection of quality, stylish, and valuable casual and formal dining furniture, entertainment centers, home theater chairs, sofas, futons, bedroom sets, bunk beds, daybeds, occasional/accent tables, curios, rugs and much more for your home.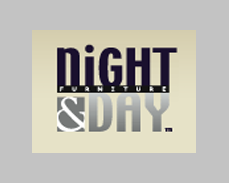 Night & Day Furniture started with an idea of doing something different; and something a lot smarter. Going forward with quality in mind, Night & Day Furniture brings many of the great products that have been our mainstay through the years. But standing still does not make a business and we continually add to and improve our product lines; developing and testing new ideas to go one better for you!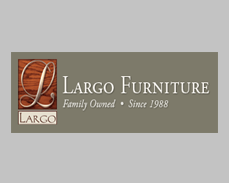 Founded in 1988, Largo Furniture is a family-owned business that began as an importer of metal beds and daybeds. Today, as a full line furniture resource, Largo offers over 600 different items for immediate shipment from its warehouse headquartered in Houston, Texas, and provides marketing functions from two permanent showrooms open to the retail trade; one in High Point, North Carolina, and the other in Tupelo, Mississippi.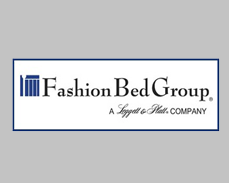 Leggett & Platt® Fashion Bed™ offers ornamental beds, platform beds, daybeds, juvenile beds, and futons to fit your lifestyle and complement your home décor. We scour the globe to bring you the latest designs – ranging from traditional to contemporary to modern – and finishes – from many types of wood and metal finishes (including brushed, glossy and coated metallic) to synthetic leather. Leggett & Platt Fashion Bed offers innovative designs at exceptional value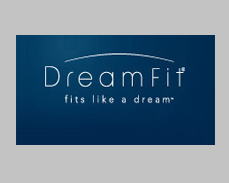 At DreamFit®, our line begins with a comprehensive program of mattress and health protection. DreamFit® uses only the finest materials…world-class cotton—Egyptian, Pima, American Supima. We take these ultra soft, breathable fibers and weave them into the smoothest, softest finishes. One touch and you will understand the difference in our sheets & protectors.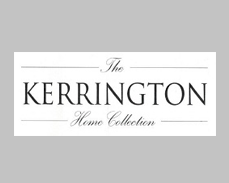 Kerrington Sheets are made of high strength microfiber yarns which have a soft feel and lustrous finish with a lasting vibrancy of color to stay soft and wrinkle free for years to come. Experience the quality and affordability that comes with each Kerrington product and enjoy the comfort that comes from a 1000 thread count.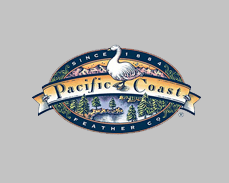 At Pacific Coast® we've learned that satisfying our customers comes from hard work, good service and providing the highest quality products available. Since 1884 we've been perfecting our methods, blending European old-world craftsmanship with modern innovations to bring you the fluffiest, longest-lasting down comforters, down and feather pillows and feather beds.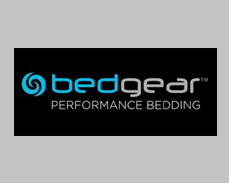 Bedgear's ability to innovate in fabric and techniques came from the skill set of our founder whose two decades of experience in home furnishings motivated him to take a unique approach to basic bedding accessory construction. bedgear began manufacturing PERFORMANCE bedding products as a result of major market research and speaking directly with shoppers at time of purchase about their sleep preferences and health and wellness concerns.