The Sleep Center, Ocala, Florida #1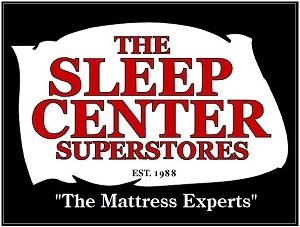 Store Info
Phone: (352) 690-2339
The Sleep Center
3055 Southwest College Rd
Ocala, FL 34474
Monday - Saturday
10:00 am - 8:00 pm
Sunday
1:00 pm - 5:00 pm
Our Story
The Ocala, FL store opened its doors to the public in 1999 and by following The Sleep Center traditions, it quickly became the area's most trusted specialty sleep shop. Fast delivery and low prices allowed for successful competition, and high-quality products earned loyal customers.
Local Ownership
The Sleep Center's owner and operator, Chad Pelt, knows that Ocala, FL is a great place to be. He and his wife, children, and many extended family members have made their home in Ocala and they care passionately about the success of Marion County. They attend community events, support local charities, and enjoy a round of golf.
This belief in the community gave him confidence to invest in people and products for a second location. Now it's even more convenient for people living and working in Marion County to buy the very highest-quality mattresses from a local retailer. Please stop by one of our Ocala, FL stores and see the beautiful showcase of mattresses that we keep in stock. And thank you for shopping locally, because it does make a difference. The Sleep Center is a family-owned business and our employees work and live in Marion County.
Our Store Products & Brands
Mattresses
We stock beds & mattress products from Tempur-Pedic, Sealy, Simmons, Pure Latex Bliss, Carolina Mattress Guild and Stearns & Foster. Our showroom is here to fulfill your sleep needs with care from friendly & experienced sleep consultants!
Futons
Our futon mattresses are made by Devon Chase & Company and our futon frames are produced by Night & Day Furniture and Fashion Bed Group. We also offer a great selection of futon accessories such as covers and pillows!
Adjustable Beds
We stock adjustable beds and motion bases from Leggett & Platt, Sealy, Simmons, and Tempur-Pedic. You will find the perfect adjustable bed base; from entry-level to pure luxury models with all the latest features & technologies!